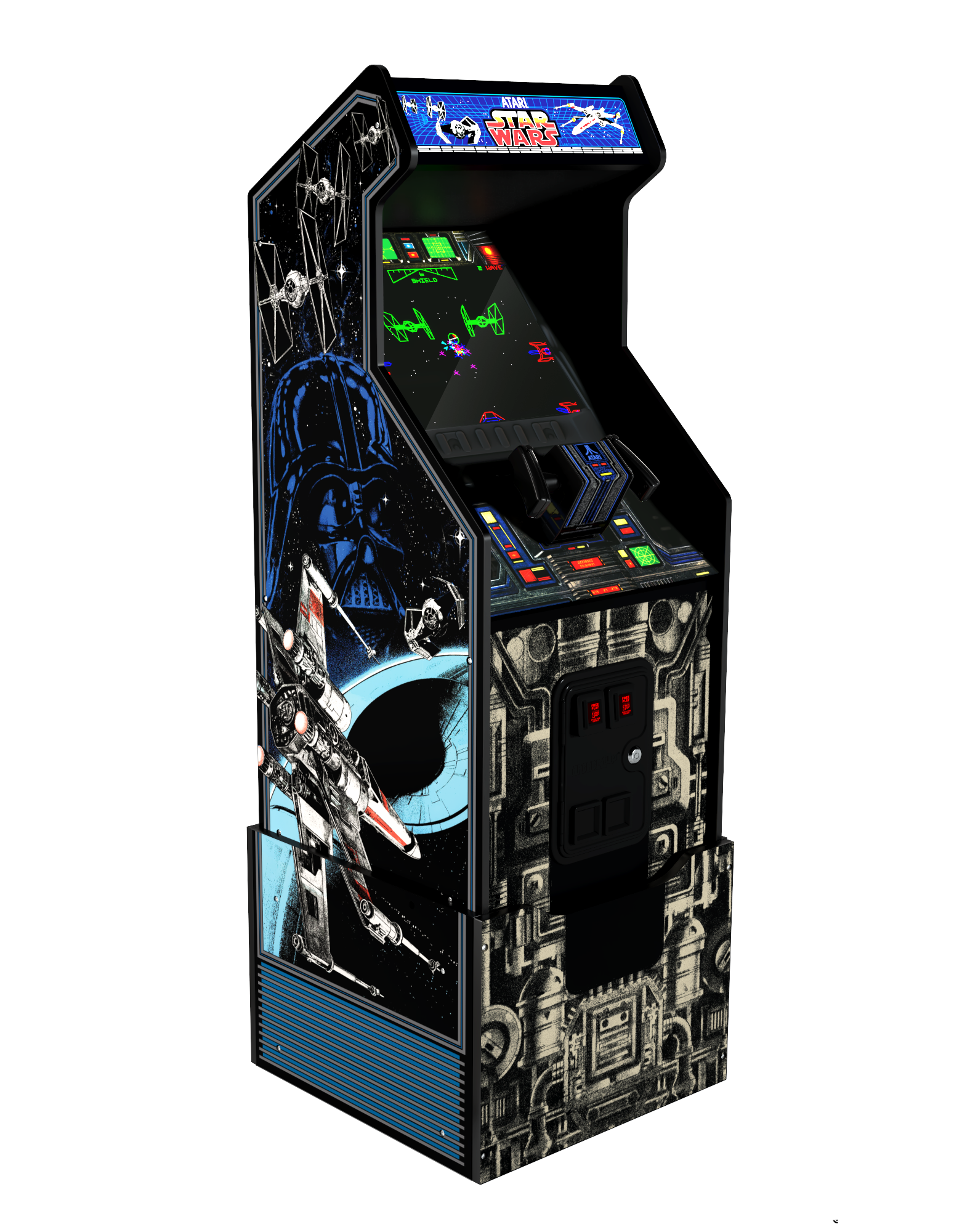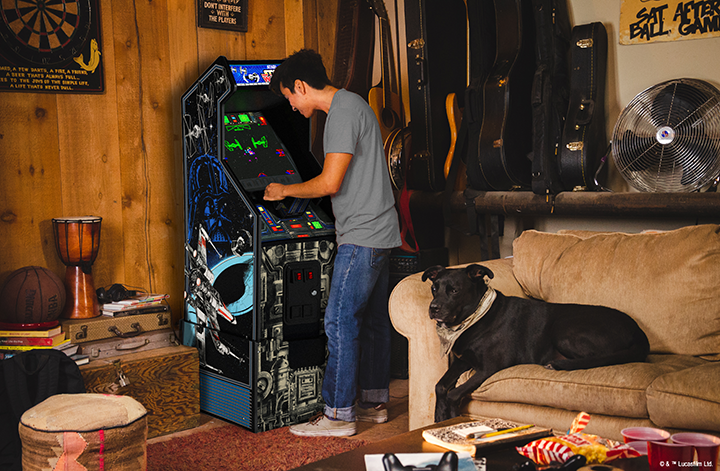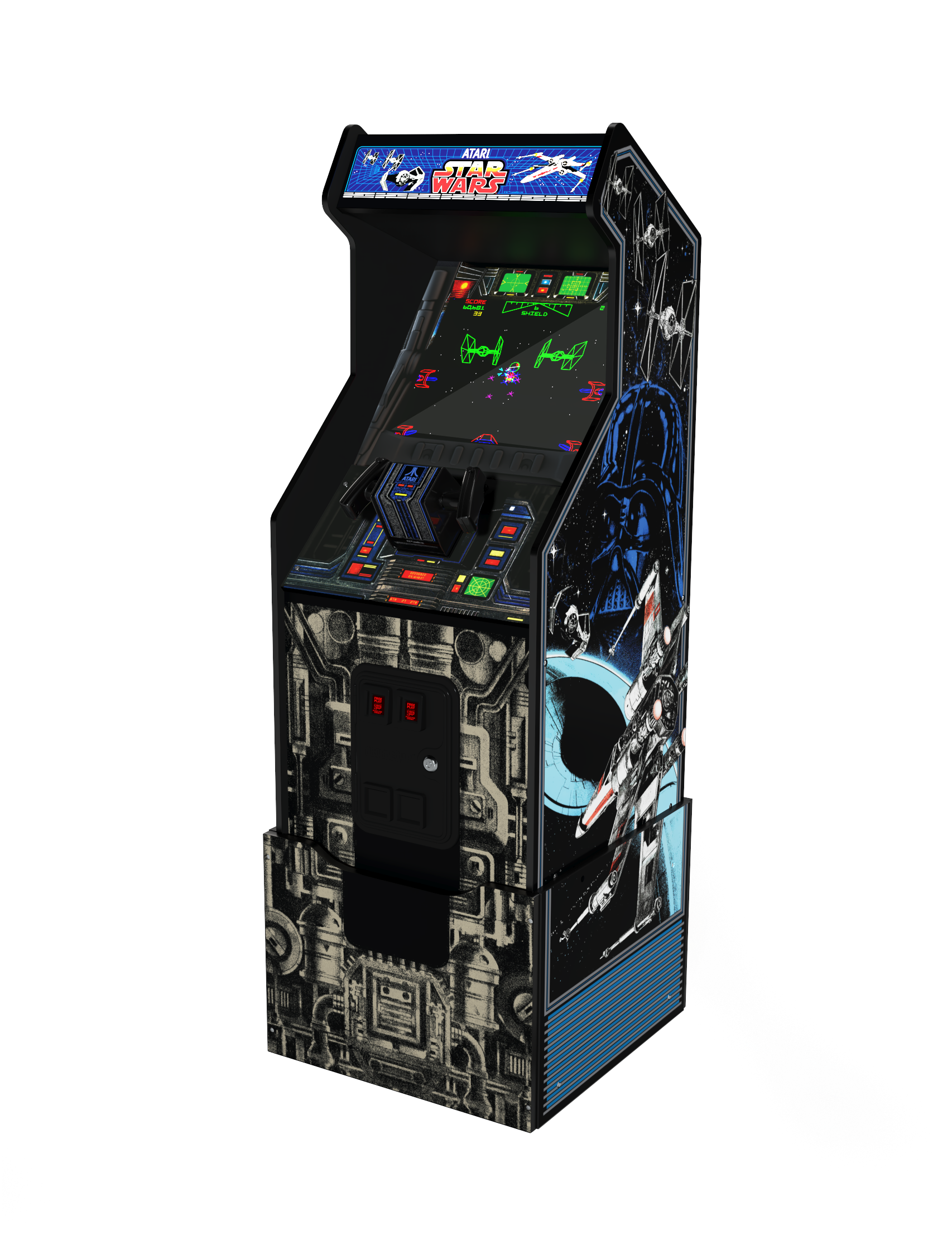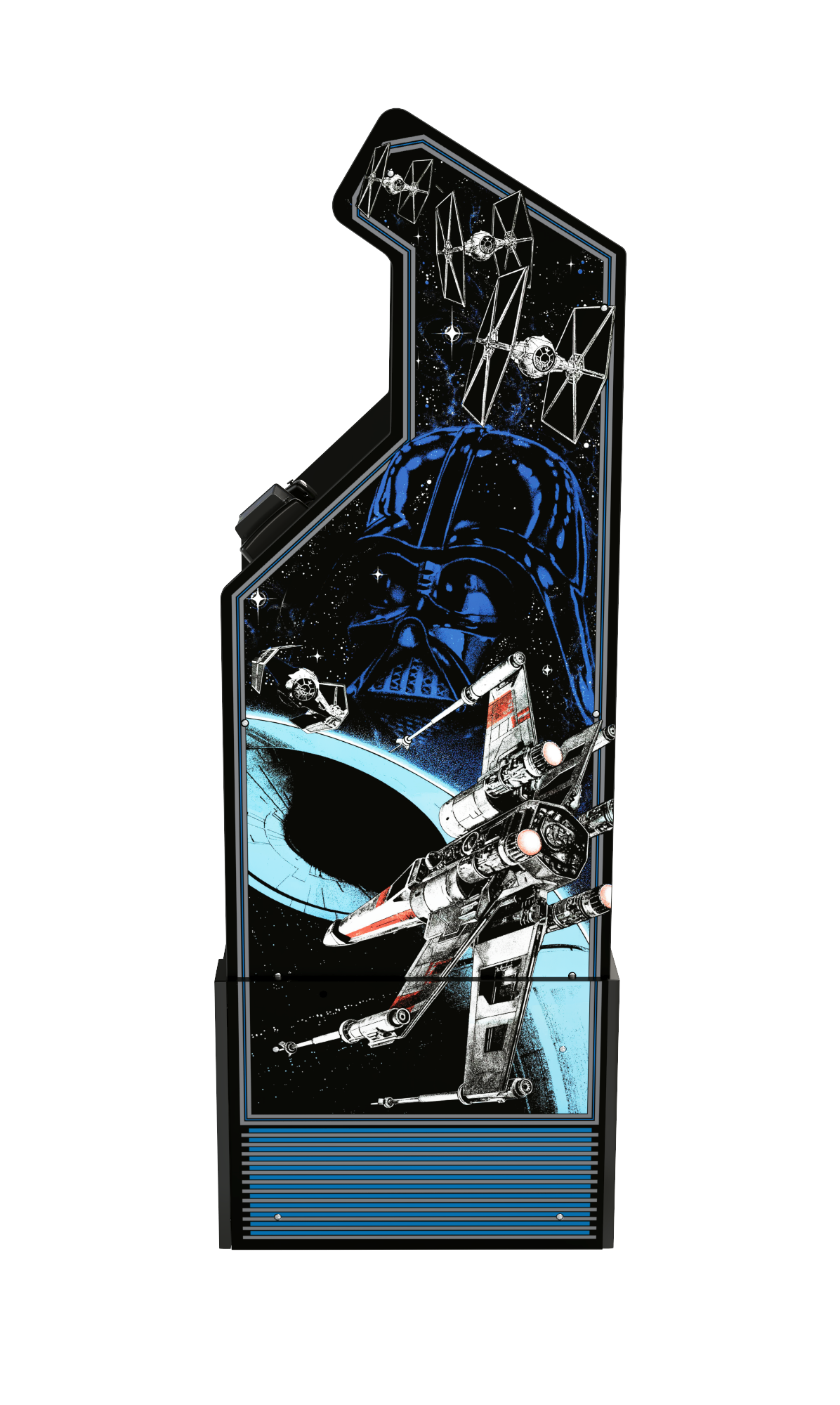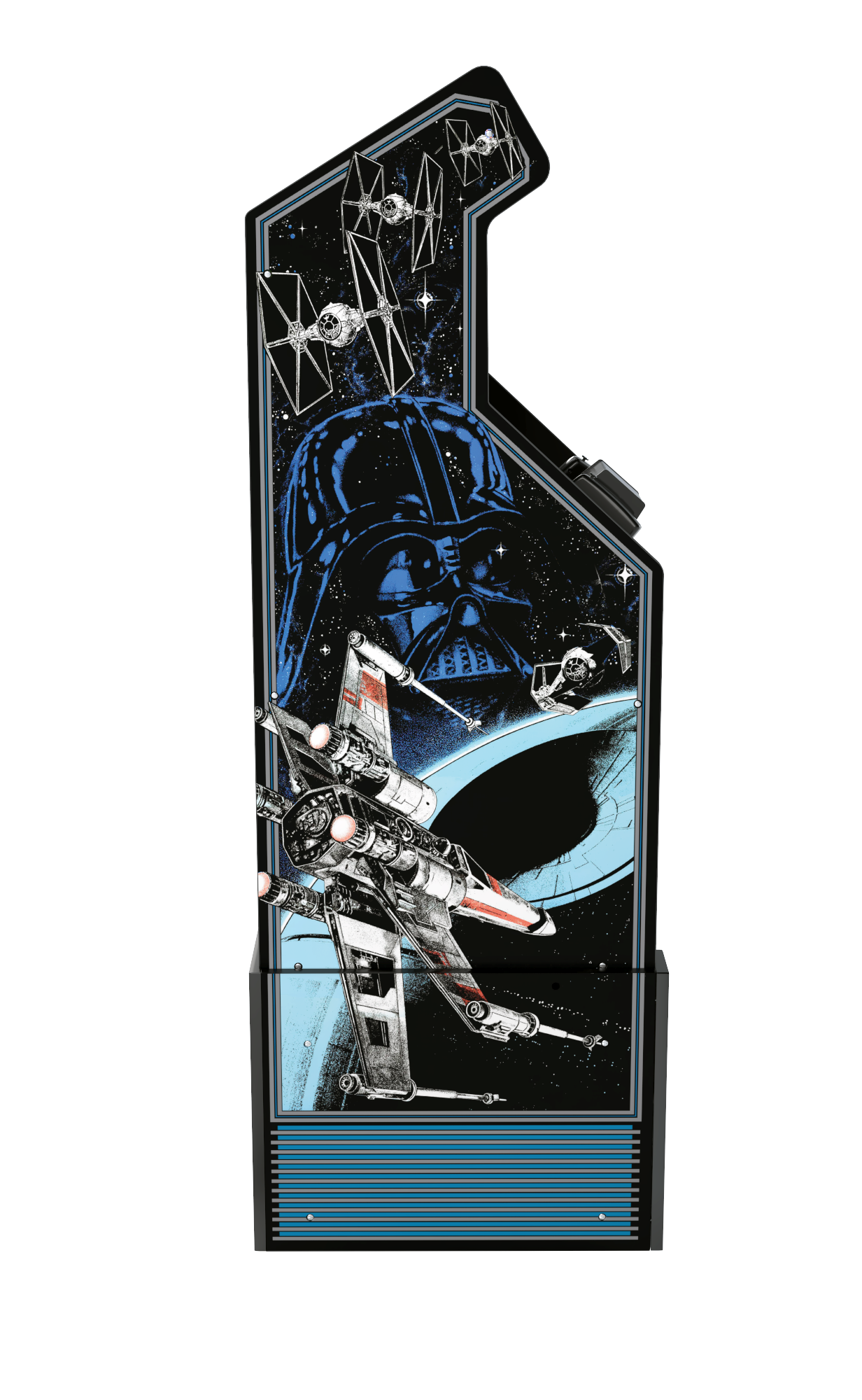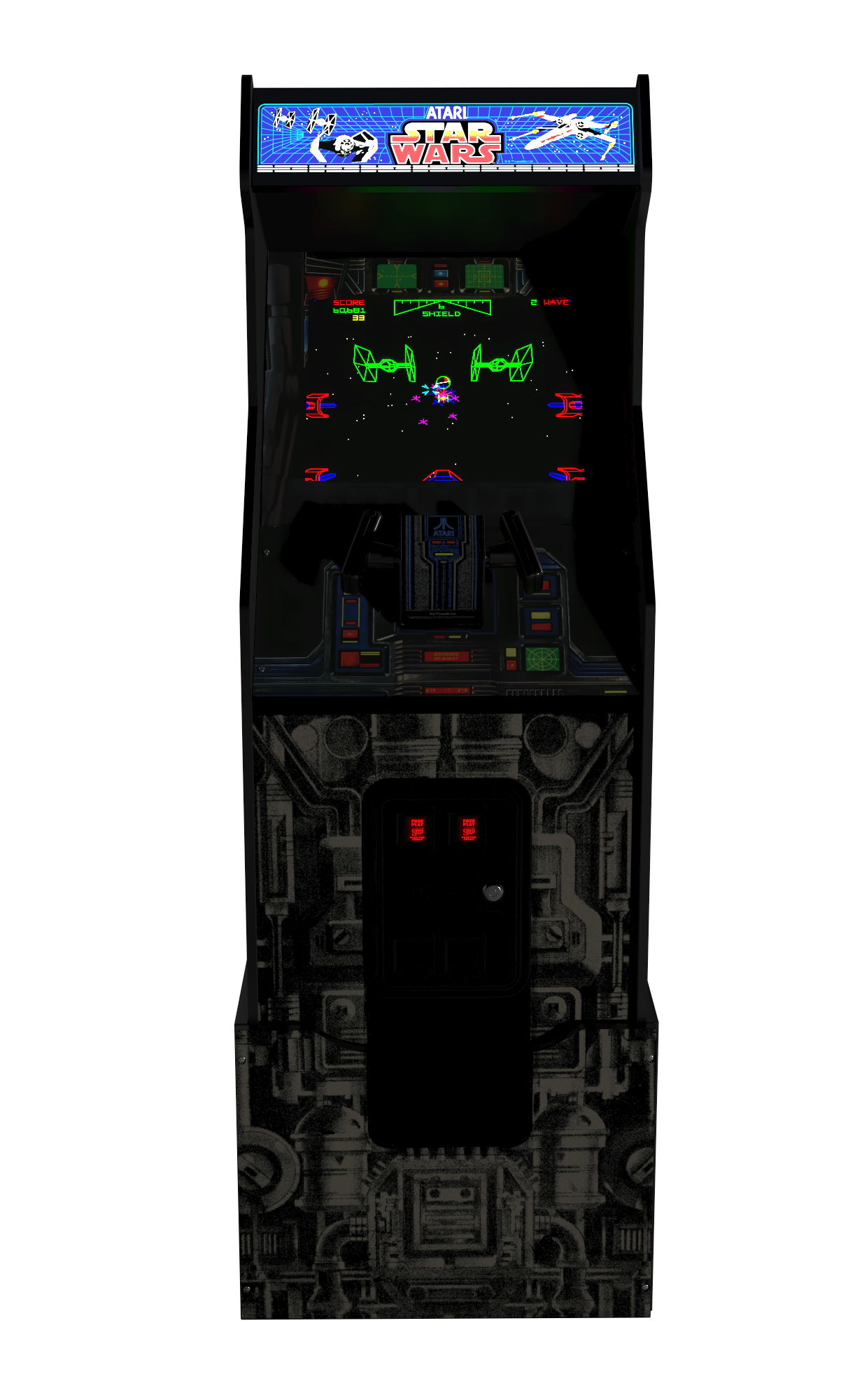 STAR WARS
Relive the original Star Wars emotions with the Star Wars Cabinet and have fun at home with friends and family or in the office with your colleagues.
---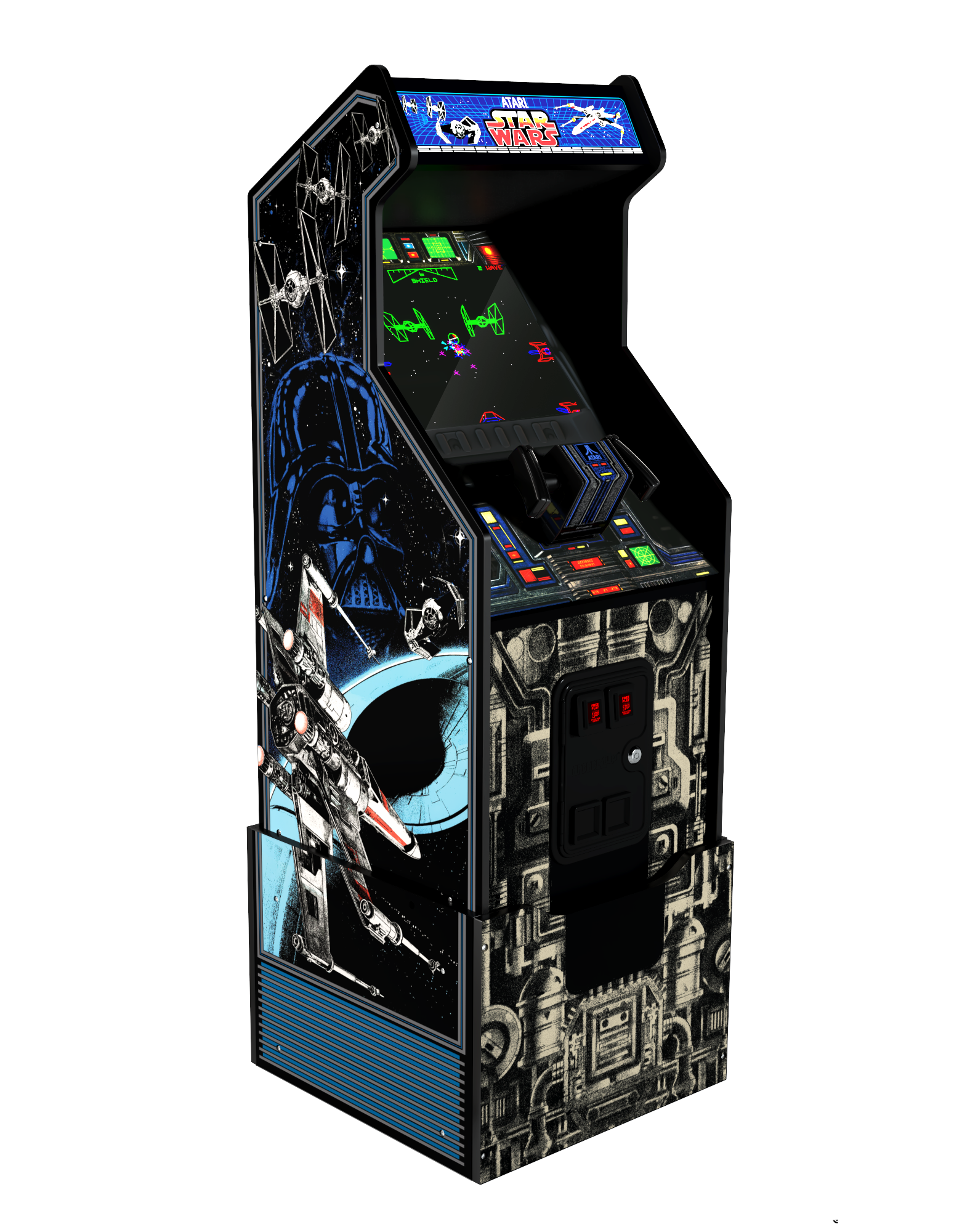 STAR WARS
Have fun piloting the X-Wing from Star Wars by defeating the armies of the Empire and entering the Death Star. May the force be with you!
The games included are: Star Wars, Star Wars: The Empire Strikes back, Star Wars: The Return of the Jedi.
Only original licensed games
Includes
Marquee light-up included
Make your cabinet shine with the matching Light-Up Marquee
Riser included
Your arcade is ready for any challenge with the original Arcade1Up Riser
Dual Speakers
The best possible sound for your games thanks to the integrated Dual Speaker
Unique flight stick
Take on your enemies with a flight stick equipped with 4 firing triggers
STAR WARS
Technical specifications
Dimensions Assembled (cm)
Stereo (Dual Speaker) and adjustable
This product has no reviews yet.